The recent pandemic has caused a shift in the housing market. Today, people are more interested in investing in real estate than ever. This trend has caused a significant rise in the prices of properties. According to Statista, a U.S. home can cost around $450,000.
While some people are content to purchase their dream home outright, others are looking for more affordable options. If you're in the market for a new home, here are a few different places you can look to purchase real estate:
Online Marketplaces
One of the easiest ways to find real estate nowadays is through online marketplaces. With 4.92 billion active users on the internet, it's easy to browse through listings in your area without even leaving your house.
Websites like Zillow and Trulia have made browsing for listings simple. You can filter your search by price, location, and other factors. Some online marketplaces also offer virtual tours of properties. It can be a great way to get a feel for a property before making an offer.
If you want to purchase a property without the help of a real estate agent, an online marketplace is a great option. You'll have access to many listings and can easily compare prices. As a bonus, you'll also save on agent commissions.
Auction Houses
If you're looking for a deal on real estate, auction houses are worth checking out. Auctions are becoming more popular as a way to sell real estate. That is because they often result in a lower price for the seller.
One of the benefits of buying property at an auction is that you can usually purchase it for less than the market value. However, you should be aware that there is always a risk involved. Auction houses typically require a deposit, and you may lose this deposit if you don't win the auction.
Another downside of buying property at an auction is that you won't have time to inspect the property beforehand. That means you could end up purchasing a home that needs significant repairs.
If you're comfortable with the risks, buying property at an auction can be a great way to get a good deal. Just be sure to research and have a budget in mind before bidding.
FSBO (For Sale by Owner)
Purchasing an FSBO property can be a great way to save money. Since the seller is not using a real estate agent, they will not have to pay a commission. These savings often get passed on to the buyer at a lower purchase price.
However, there are some risks to consider when purchasing an FSBO property. One is that the seller may not be well-experienced in negotiating a sale. That could result in you paying more than you should. Another risk is that the seller may not be honest about the property's condition. In that case, it's important to have a professional inspector look at the property before making an offer.
If you're considering an FSBO property, do your research and proceed with caution. Having an excellent real estate agent on your side is also essential to help you navigate the process. Nonetheless, an FSBO purchase could result in you paying less for your new home.
Pre-selling Condominiums
Investing in a pre-selling condo is becoming increasingly popular, especially in large cities. Developers will sell units in a building that is yet to be constructed. This type of sale is often used to generate interest and funding for the project.
One of the benefits of pre-selling condos is that you can often get a unit for a lower price than if you waited until the building gets completed. Developers will offer discounts to early buyers to generate interest in the project. Another benefit is that you can often choose the unit you want and customize the finishes.
But like other real estate properties, there are also some risks to consider before investing in a pre-selling condo. One is that the project may not look like the renderings or model units. So, it's essential to do your research on the developer and their past projects. This way, you can be sure they will deliver on their promises.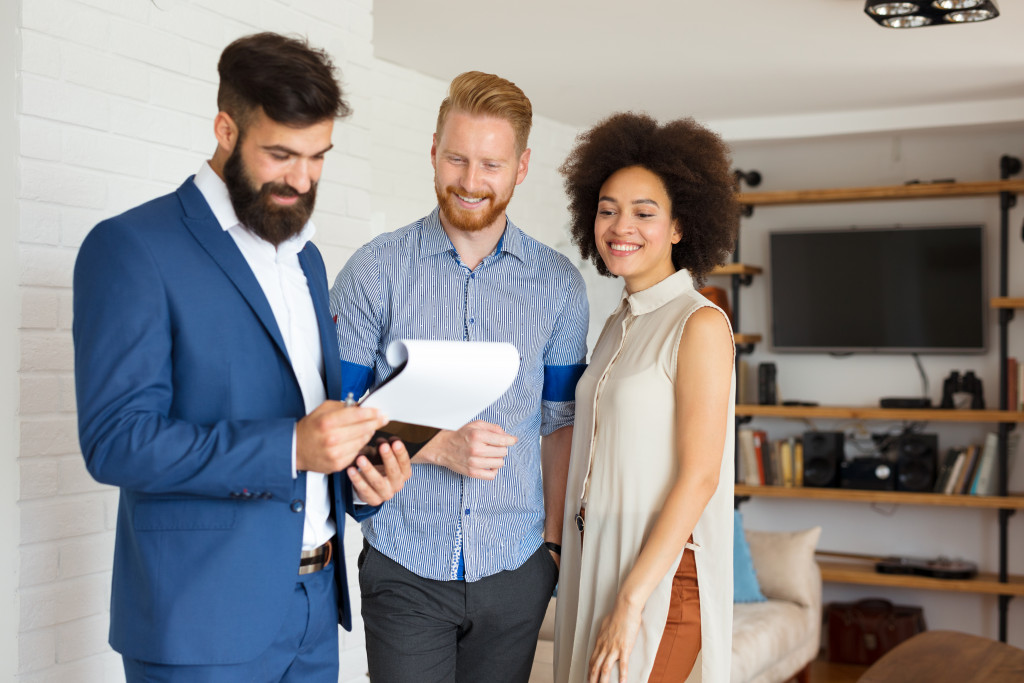 Open Houses
Open houses are a great way to see many properties in one day. You can walk through the home and get a feel for the layout and size. It's also an opportunity to meet the real estate agent and ask any questions you may have about the property.
Many people use open houses to gather information before making an offer on a home. However, you should know that the seller may also meet with other potential buyers during the open house. So, if you're interested in making an offer, it's best to do it sooner rather than later.
There are several places where you can purchase real estate. The above are some of the more popular options, but there are many others to consider. Talk to your real estate agent to learn more about the pros and cons of each type of sale. They can help you find the perfect property for your needs.