Buying a property is a significant investment. It is one of the most important decisions you will make in your life, and it pays to be as prepared as possible. When choosing the right home, many factors come into play, and the process can be tricky for first-time buyers.
So, if you want to make sure you buy the best property possible, here is a comprehensive guide to help you through the process.
Know your resources
The first thing you want to know as a first-time home buyer is what kind of resources are available to you. There are numerous programs and services out there that can help you with the purchase of your first home.
Many people are not aware of the programs that exist to help first-time buyers, so it is essential to do your research and find out what is available. You may be surprised at the amount of help that is out there.
From home loans to grants and tax breaks, many options are available to assist you in buying your first home. It is essential to explore all your options and find the best one for you.
Get pre-approved for a mortgage
If you are serious about buying a home, the next step is to get pre-approved for a mortgage. Doing so will give you an idea of how much money you can borrow and help you narrow your search. And unless you have a large amount of cash saved up, you will likely need to get a mortgage to finance your home purchase.
When getting pre-approved, shop around and compare interest rates from different lenders. You want to find the best deal possible. Once you have found a lender, ask about any fees associated with the loan.
Getting pre-approved for a mortgage is an essential step in the home-buying process, and it will give you a clear idea of your budget. This way, you can avoid looking at properties out of your price range.
Get to know the market
You also want to get to know the real estate market before you start shopping for a home. Keep tabs on prices in the areas you are interested in and track trends over time. Doing so will give you a good idea of what to expect when you start looking at properties.
It is also essential to be aware of the different sources of properties available. Many home buyers aren't aware that they can buy a property from other sources except a real estate agent. Below are some different ways you can buy a property.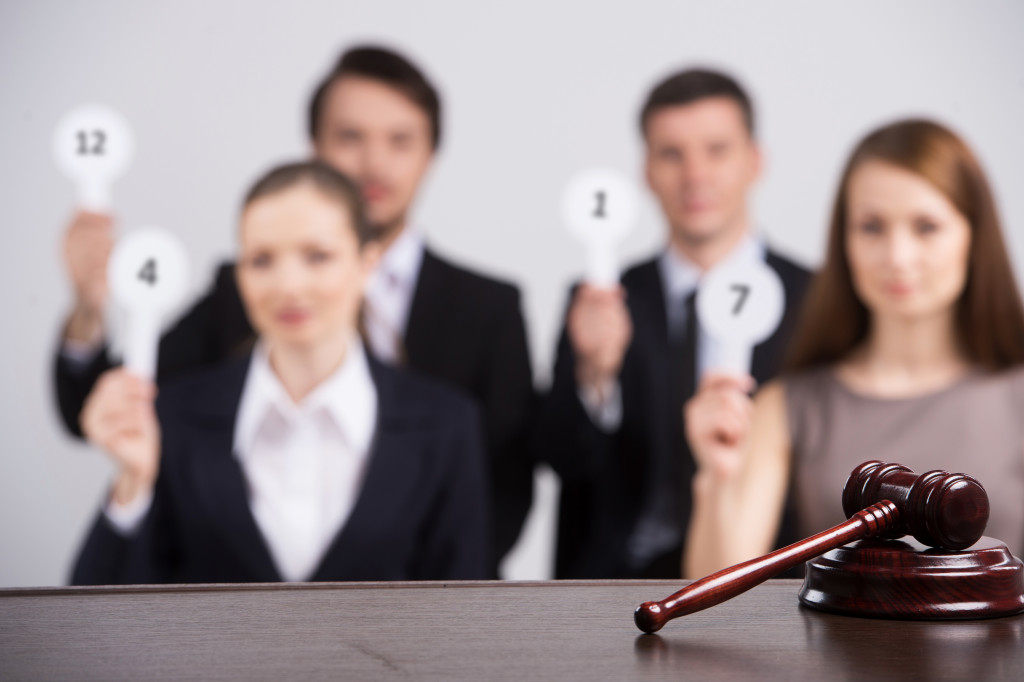 Property auctions
You can buy a property at auction if you're up for some competition. Auctions are open to the public, and anyone can participate. These properties usually sell at a fraction of their market value so that they can be a great deal.
Many unsold lots from auctions are also available for sale afterward. So, if you don't win the auction, you may still be able to purchase the property. It's an excellent way to get a property for a lower price range.
FSBO (For Sale By Owner)
Another way to buy a property is directly from the owner through FSBO (For Sale By Owner). In this case, the owner is selling their home without using a real estate agent.
Many people choose to do this to avoid paying commissions. Since no agent will do it for you, you will likely have to do more work to find the right property when buying an FSBO. Nonetheless, it is still a viable option for many people and can be a great way to get a good deal on a home.
Foreclosures
A lot of first-time buyers are interested in purchasing foreclosures. Foreclosures are homes that the bank has repossessed because the previous owner could not keep up with their mortgage payments. These homes get sold to the public through sales.
Foreclosures can be great since you can often purchase them for much less than their market value. However, the bank might need a thorough background check to ensure you are a good candidate for the property. A foreclosure can be a great way to get into the real estate market.
Get help from a real estate agent
When you are ready to start looking at properties, it is a good idea to enlist the help of a real estate agent. A real estate agent will have access to listings and can help you find the right property for your needs.
A real estate agent can also provide valuable information about the market and help you negotiate the purchase price of a property. And if you are unsure about something, a real estate agent can provide guidance and answer any questions.
Now that you know different ways to buy a property, it's time to start. Buying a home can be daunting, but you can do it with the right information and help. The above steps will give you a good foundation to start your home-buying journey. So get out there and find your dream home.