When buying a home, it's important to do a thorough inspection to ensure the property is in good condition. A home inspector will check the roof, windows, walls, plumbing, and other features of the house to identify any problems that need to be fixed. If you're buying a home, it's crucial to have a checklist of items to inspect during the home inspection process. This will help you make sure that you don't miss anything important. Use this Home Inspection Checklist as a guide when inspecting homes for sale.
Electrical Systems Inspection
Electrical systems should be at the top of the list. Inspectors will look at the main electrical panel to ensure it is properly labeled and that all breakers are in the correct position. They will also check for any loose wires or signs of overheating. The wiring throughout the house should be checked for exposed wires, frayed insulation, and other potential hazards.
GFCIs and smoke detectors should be tested to ensure they are working correctly. The inspector will also look for any signs of water damage around electrical outlets and switches. This will help identify potential electrical issues that need to be fixed before moving in.
You can also opt for thermal imaging. Thermal imaging inspection is done with the help of special thermal imaging cameras. These cameras can highlight any electrical system's hot spots that require your attention. Home buyers can rest assured that their new home is safe and up to code by having a thorough electrical inspection.
HVAC Inspection
HVAC inspection is one of the most critical inspections when you buy a home. It is highly recommended that an HVAC contractor inspect the system before you make an offer on a home.
A home's heating, ventilation, and air conditioning (HVAC) system are responsible for providing comfortable indoor air temperature and quality year-round. A properly functioning HVAC system is crucial to the health and comfort of the occupants in a home, and it's also a significant investment.
When purchasing a home, it's essential to factor in the cost of routine maintenance and repairs and any potential replacement costs down the road. That's why an HVAC inspection is an essential part of the home-buying process.
An experienced HVAC contractor will be able to assess the system's condition and identify any potential issues that could cause problems down the road. They will also be able to provide a cost estimate for routine maintenance and repairs and any necessary replacement parts. With this information, you can make an informed decision about whether to purchase the home.
Roof Inspection
As any home inspector will tell you, a roof inspection is essential to home buying. The roof is one of the house's most expensive and vulnerable parts, and it's important to ensure that it's in good condition before making a purchase.
A roof inspection should include a visual examination of the roof surface and an assessment of the gutters, downspouts, and flashings. In addition, the inspector should check for signs of leaks or water damage and test the roof's structural integrity. With so much at stake, it's essential to hire a qualified and experienced inspector to perform a thorough roof inspection.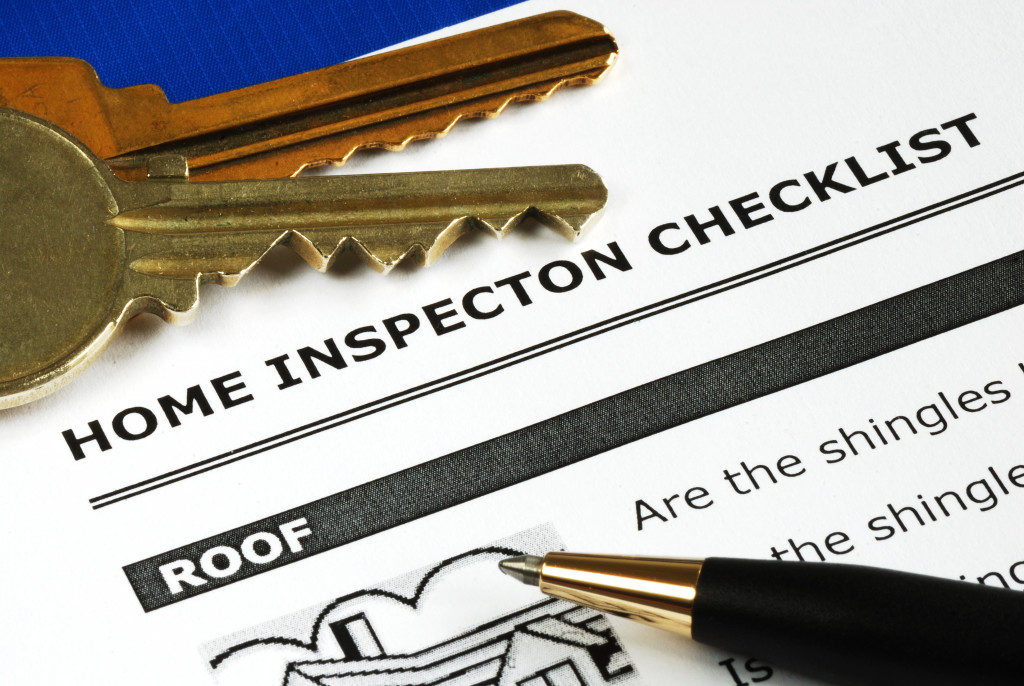 Structure and Foundation Inspection
Some common structural problems that inspectors look for include cracked walls, bowed floors and settling foundations. Also, they will check for signs of moisture or water damage, which can lead to mold and structural issues.
Foundation problems are usually more severe and can often lead to structural damage if left unaddressed. Therefore, it is crucial to ensure that the home's foundation is in good condition before making an offer. A professional home inspection can save buyers a lot of time, money, and headaches down the road.
Pest Inspection
The last thing anyone wants to deal with in their new home is a pest infestation. That's why it's essential to have a pest inspection conducted before purchasing a property. A pest inspector will look for signs of current or previous issues with common household pests, such as termites, rodents, and insects.
They will also assess the risk factors for future infestations and recommend preventative measures. It's vital to hire a qualified and experienced pest inspector for this task, as they can identify potential issues and provide solutions to mitigate them. Don't let pests ruin your dream home — ensure to schedule a pest inspection before purchasing a property.
It is important to have several inspections performed before purchasing a home. These include HVAC, roof, structure and foundation, and pest inspections. An experienced inspector can help identify potential problems and provide solutions to mitigate them, saving time, money, and headaches in the long run.