Are you thinking about building a rental apartment? If so, there are a few things you'll need to take into account before breaking ground. This article will discuss some of the most important factors to keep in mind when planning to build a rental apartment complex.
Location is key
The location of your rental apartment complex will play a big role in its success. You'll want to choose a location close to public transportation, schools, and other amenities that renters are looking for. Additionally, the area should be safe and have low crime rates. Remember that the better the location, the more attractive it will be to renters.
If you're unfamiliar with the area in which you want to build, it's a good idea to consult with a real estate agent. They will be able to tell you what areas are growing or declining, and can give you tips on where to build for maximum success. They can also help you estimate the cost of properties in different areas so you can choose the right location for your rental apartment complex.
Who to hire
It's essential to hire a qualified construction crew with experience building rental apartments. You may consult with construction recruiters to know more about the credentials of potential contractors. Additionally, you should ensure that the contractor has experience working in compliance with local building codes and regulations.
You'll also want to find an architect who understands the type of apartment complex you're trying to build and can design it in a way that will appeal to potential renters. While you may be able to find a construction crew that has experience in building rental apartments, you should have an architect on board who understands the specific needs of this type of project.
An architect can help design a building that is not only functional but also visually appealing to potential renters. They can also help ensure that your building meets all local building codes and regulations. This can help avoid any costly delays or fines down the road.
You should also consider hiring a property manager to oversee the building once it's finished. A good property manager will be able to keep the building in top condition and maintain tenant relationships. They can also provide valuable insights into the rental market in the area and help ensure that you're making sound business decisions.
Type of units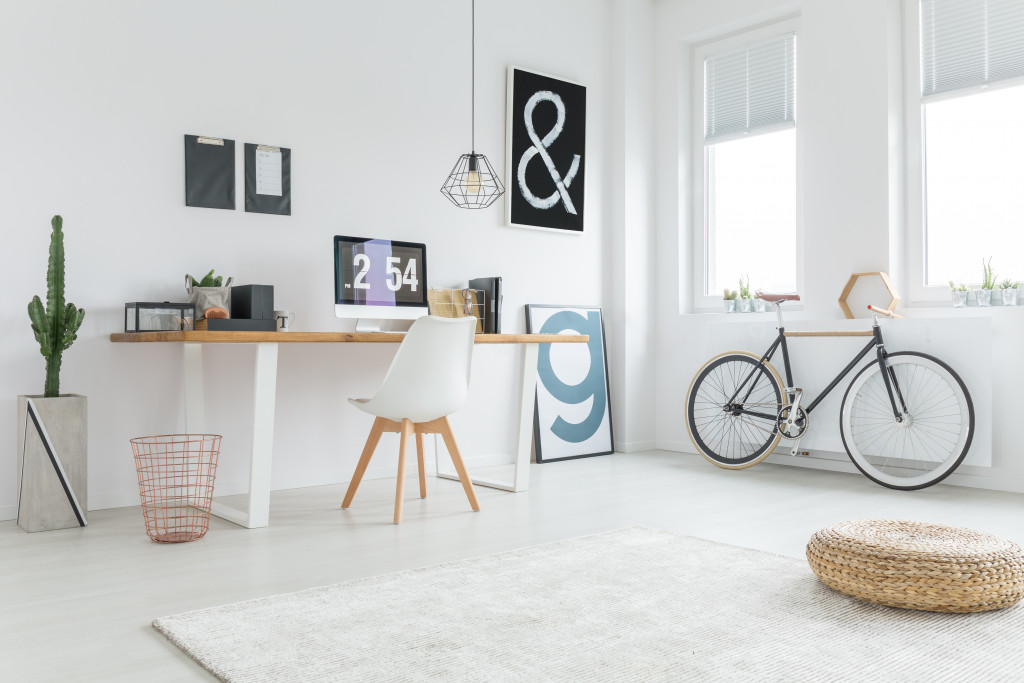 The type of units you offer will also be crucial. Do you want to offer studio apartments, one-bedroom apartments, or two-bedroom apartments? There's no right or wrong answer here, but you'll need to decide what type of units you want to offer before starting construction.
When choosing the right unit type, think about what will be most appealing to potential renters. If you're not sure what type of unit to offer, you may want to consult with a real estate agent or property manager. They can give you insights into what's popular in the area and can help you make a decision that will be successful in the long run.
Additionally, you'll want to ensure that the units are configurable in a way that meets the needs of your target market. For example, if you're targeting young professionals, you may want to offer studio apartments. But if you're targeting families, you may want to offer one or two-bedroom apartments instead.
It's also important to consider the overall layout of your complex. You'll want to create a layout that is functional and easy to navigate. This will make it easier for tenants to find their way around and will help reduce the chances of them getting lost.
Rental price
Another crucial factor to consider is the price point of your rentals. You'll need to strike a balance between offering competitive prices and making a profit. Doing some market research will help you determine the right price point for your area.
When pricing your apartments, consider a few factors. You'll want to ensure that you're charging enough to cover your costs, but you also don't want to price your apartments so high that no one will be able to afford them.
Here are a few things you'll want to keep in mind when setting the price of your apartments:
The cost of construction
The cost of materials
The cost of labor
The overhead costs of owning and managing an apartment complex
The competition in the area
Property maintenance
Finally, you'll need to make sure that your property is well-maintained. This includes everything from regularly cleaning the common areas to fixing any maintenance issues that arise in the units themselves.
It's essential to have a plan in place for dealing with property maintenance issues. Here are a few things you'll want to keep in mind:
Be prepared for emergencies
Create a regular maintenance schedule
Make sure you have adequate funds reserved for property maintenance
Establish good tenant relations
Happy tenants are more likely to renew their leases, so it's important to keep your property in top condition. Ensure that your property manager is up to the task and can help keep your property in prime condition.
By taking all of these factors into consideration, you'll be able to create a successful rental apartment complex that will attract tenants for years to come. With proper planning and execution, you can create a profitable investment that will help you achieve your financial goals.