No business is invulnerable to technology advancements, but real estate has historically been reluctant to embrace new trends. However, that is no longer the case now. PropTech is growing and altering how consumers purchase, sell or trade, and interact with your properties.
Many businesses in this industry are inquiring about technological advances. So, in this article, you will learn about the various technology trends that every real estate expert and property manager should be aware of.
Virtual and Augmented Reality
Are you interested in the real estate profession? Have you been in the real estate industry for a long time? If you would like real estate to be your profession or career, look for an experienced and expert virtual real estate brokerage that is well-versed in all aspects of the real estate and property industry.  learn how to be a successful online real estate broker.
Almost half of all prospective home buyers begin their search for homes on the internet. Virtual and augmented reality will make the online home search and purchasing process more compelling and accessible.
Realtors may construct virtual reality tours of properties for prospective buyers to enjoy from the comfort of their own homes — or to assist distant purchasers in virtually seeing places they cannot physically visit.
It enables realtors to make minor changes to the design of a space based on the buyer's preferences. You can improve the appearance of a room by digitally adding furniture and decorations.
For structures that have not yet begun construction, augmented reality may provide possible visuals and walkthroughs to assist prospective buyers in appreciating and experiencing the property.
5G 
The notion of 5G is critical to many of these changes. 5G will offer more high frequency or bandwidth, allowing more sensors and smart devices to connect to the internet. The increased bandwidth will enable fully wireless workplaces and, in theory, allow more employees to telecommute.
Home security is one example of how 5G may impact the real estate sector. Connecting numerous cameras and sensors around the property will be less costly and simpler with 5G. These gadgets will be capable of capturing higher-resolution pictures and transmitting them nearly instantly everywhere.
Technological Security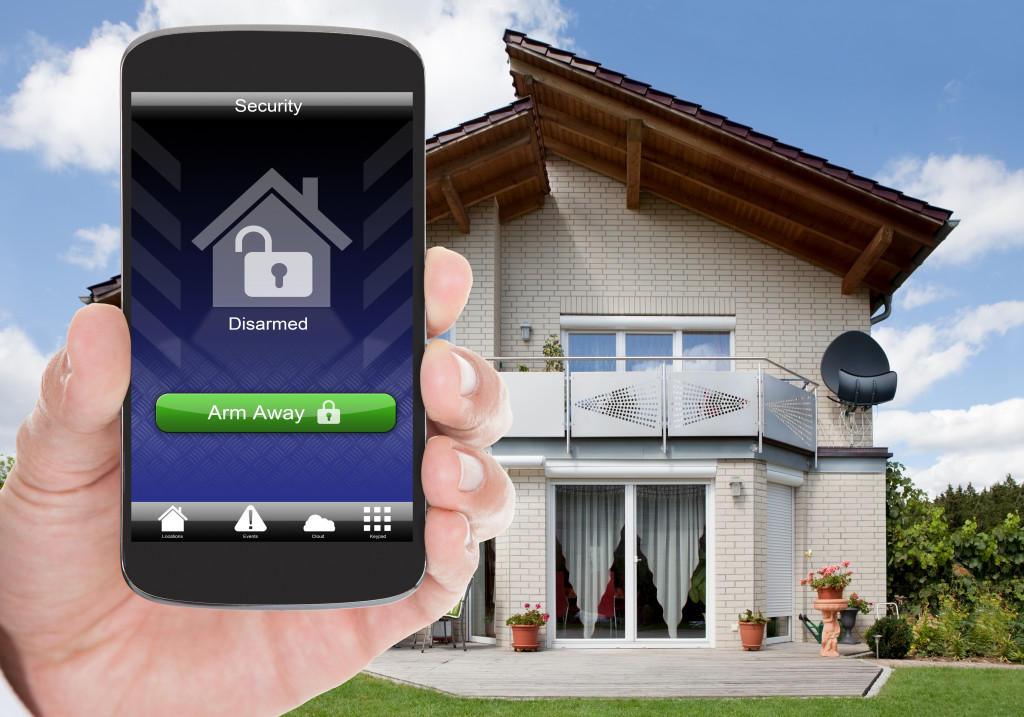 Commercial real estate management understands the value of security technologies in protecting both the property and the people that use the area. A well-protected structure attracts buyers and tenants.
Building safety systems and packages are delivered by security system suppliers, while Proptech businesses create innovations that will operate with the existing equipment security framework.
The ideal security system for your location will determine by your preferences and what size and types of property you have. It is critical to keep an eye on your house during a home renovation. Even if you trust individuals and companies you employ for the job, the ability to watch on things only enhances your security.
Machine Learning 
Machine learning is a growing branch of artificial intelligence that uses algorithms to provide knowledge that may aid in decision-making. Employees can offer accurate suggestions based on the customer's wants and needs as the real estate business gets digitized.
On property websites, the current trend is to list homes for sale with basic information such as location, price, and size. Furthermore, it enables sites to recommend properties based on personal characteristics, preferences, and values.
Chatbots on these search engines may answer customer queries straightforwardly, and they may even accompany purchasers to showings. Several businesses are developing technology that will enable a real estate agent to conduct showings using a tablet or a chatbot, allowing one person to handle more showings in a day.
It may also make the purchasing process quicker and simpler. Entrepreneurs are already working on methods to automate the whole home buying process – no more piles of paper to review and sign at the closing table.
Big Data  
Big data has the potential to help the real estate and property management sectors uniquely. You can make more data-driven choices if you have more data.
Several websites have used the potential of big data to disrupt the real estate business. These websites may gather and occasionally collect data on purchasing and selling patterns in a particular location, demographic statistics, traffic, consumer survey reports, and analyze and combine that data to provide insight on cost, home-value trends, and prospective value in some areas.
Big data is about collecting real-time and historical information about all types of building systems and converting it into preventative maintenance for owners and property managers. In certain instances, it may even notify property management of an impending equipment breakdown, enabling them to conduct maintenance or locate a replacement with little disruption. It keeps renters and property managers delighted.
Real estate and property professionals should disregard technology advancements at their own risk. These PropTech innovations are simply the tip of the iceberg in terms of future innovations and changes.