When you buy a new home, it's important to make sure that you maintain your privacy. There are a number of simple things you can do to make your property less visible to the outside world, and a little bit more private for those who live there. Everyone deserves privacy, so be sure to read this article if you're feeling less than secure in your new home.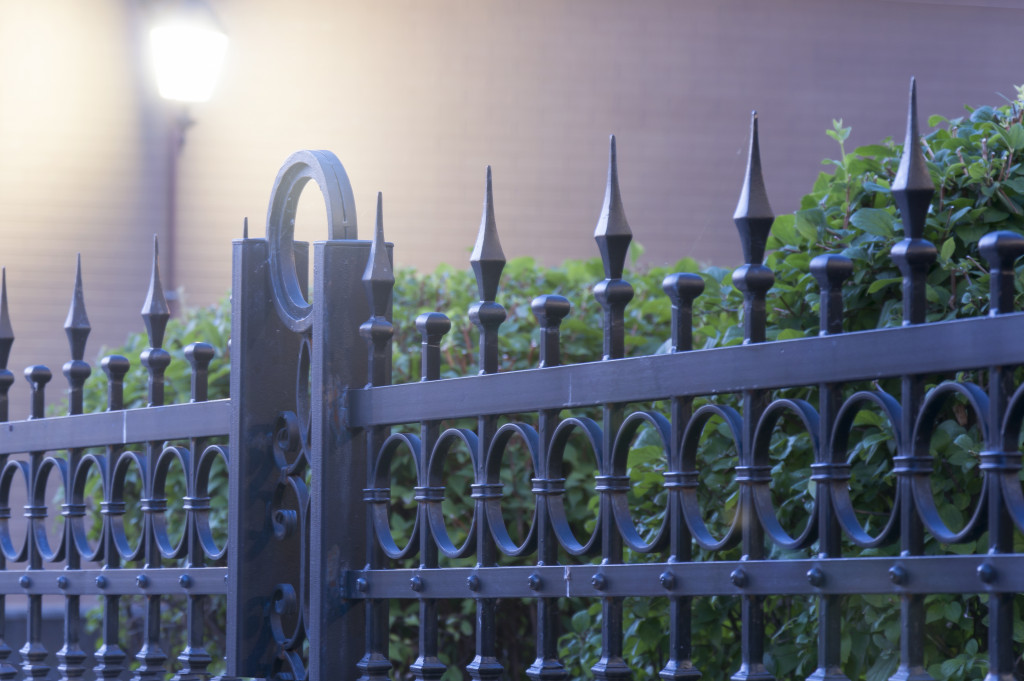 1. Add trees or shrubs to block the view of your property from the street
Trees and shrubs can help to block the view of your home from the street. This will give you a greater sense of privacy and security when in your new home. It will also help to lower your energy bills by blocking out summer heat and winter cold! Be sure to plant enough trees or shrubs so that they provide good coverage for your house. Thorny plants, like rose bushes and brambles, are a good way to keep people away from areas where they shouldn't be. But be strategic in your plantings, don't just throw a bunch of plants into the ground and expect them to grow by themselves. Cultivate them in the right area of your property for better security.
2. Get a security system for your home
Another simple thing you can do is to get a security system for your property. There are many different companies that offer systems for your home that include custom security doors, ring alarms, and home monitors. At first, this might seem like a bit of an unnecessary expense. But as time goes on and you accumulate more and more valuable items for your home (such as electronics, jewelry, etc.), it will be well worth the initial costs.
3. Install security cameras around your property
Not only does a security system keep an eye on what's going on in your home, but it also offers the added benefit of security cameras. Security cameras are a great way to keep an eye on your property when you're not around, and they can help to catch thieves in the act. You can also get security cameras that include audio, which provide you with the evidence needed for illegal entry and theft cases.
4. Install window treatments that can be drawn shut to prevent people from looking in
One of the easiest ways to maintain your privacy is by having window treatments that can be drawn shut. You might not even realize how easy it is for people, especially children, to look into your home and see what you're doing. This will also help to keep away prying eyes when you're in certain rooms of your property (such as the bedroom). Window treatments can be a simple curtain, a blind, a sunshade, or even a layer of frosted glass. The important thing is that they provide you with the coverage necessary to make your house feel more private and secure.
5. Add a fence around your property
One thing that will help to further improve the privacy of your new home is a fence. Adding a fence to your yard will make it more difficult for people to see what's going on inside, even with the windows open or shades drawn. Plus, it's great to have something that can provide you with some added security in areas where there might be foot traffic outside of your property line. Just be sure to get permission from your neighborhood about what kind of fence you're allowed to install before moving any dirt.
6. Get a dog (or two) to bark and scare away anyone who tries to get too close
Dogs are a wonderful addition to your home. Not only will they provide you with some great companionship, but they can also help to keep strangers away from your property. Dogs don't take too kindly to people that are outside of their "pack", so be sure to get one (or two) if you're feeling unsafe in your new home.
7. Mind the lighting around your property
Another simple thing you can do to keep your home private is manage the lighting around it. It sounds silly, but leaving some exterior lights on when you go out of town for a few days will make people think that someone is still in the house. Plus, if you're worried about break-ins, security cameras are limited in the dark.
Maintaining your privacy in your new home property is important for a number of reasons. Not only do you deserve to feel safe and secure in the place you call home, but it's also important to protect yourself from potential thieves and other criminals. There are many things homeowners can do to make their property less visible and more private, such as planting shrubs or trees, getting a security system, installing window treatments, adding a fence, and getting a dog. By following these tips, you'll be able to create an environment where you feel safe and comfortable living in your home.