If you're living in New Jersey and you've been thinking about cashing your home equity, downsizing, moving to a bigger property, or relocating to another state, there's no better time to do any of this than now. The real estate market in the Garden State is sizzling, based on the recent reports.
How Much Is the Current Home Price?
Just in case you missed it, you'll find a growing number of real estate companies that are not only selling properties in the state. They are also now saying, "We buy houses in NJ." There's a perfect explanation for that: it is presently a seller's market here.
Take, for example, the current average home price in Jersey. According to Zillow, the average home value in the state is already almost $385,000.
This is still smaller than the national average of around $390,000, based on Statista data. However, between 2020 and 2021, the numbers have increased by over 10 percent.
This figure is also significantly higher than property values about nine years ago. Back then, potential homebuyers could snag a New Jersey home for a little over $305,000.
New Jersey home prices are even higher than properties found in New York State, contrary to popular belief.
In the Empire State, many homes cost around $350,000, and prices have grown by only 8.3 percent over the past year. (Note that homes in New York City are unsurprisingly more expensive than the rest of the state at over $650,000, although its growth was a measly 2.2 percent from 2020 to 2021.)
The prices of Jersey properties can also vary depending on the type. Single-family homes have a much higher price tag of over $420,000 as of February 2021.
Condominium units, meanwhile, may be worth less than the state average at $342,000. But their prices have also increased through the years. About two years ago, one could already buy the same property for only $300,000.
Some places may also command above-average home prices and growth rates. A good example is Northampton County's Martins Creek, which has a small population of no more than 500 people.
Here, one can buy a house for less than $250,000. But prices have been rising fast in the last few months. In a year since the beginning of the pandemic, they've already increased by almost 20 percent, beating that of the state average.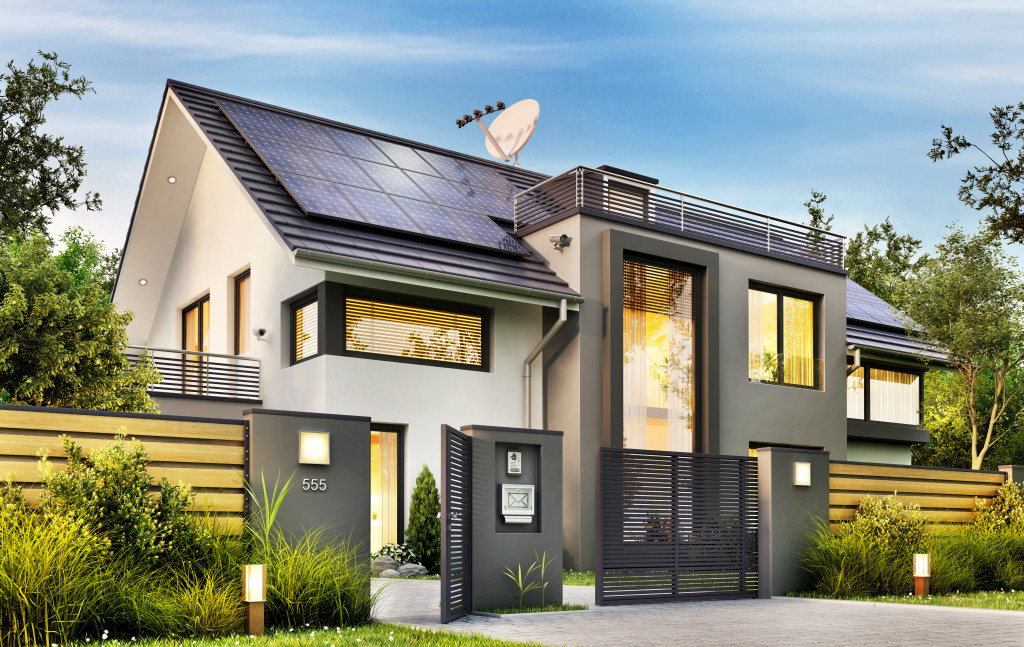 What's Driving the House Prices Up?
It's a combination of many factors:
1. Pandemic
According to the National Association of Realtors, nearly 9 million Americans relocated during the pandemic. Some did it to avoid overcrowding in urban areas, while others preferred to look for properties with bigger spaces for more wiggle room during lockdowns and quarantines.
Either way, the association's data showed that New Jersey was one of the states that benefited from this movement. Between March and October 2020, more people had settled in Jersey than those who left. In fact, it obtained the highest rate of 2,032.
It's also possible that families and individuals who came from nearby states like New York and Massachusetts might have opted to move to Jersey. The Empire State even posted a negative net migration, which meant more left than relocated here.
2. Higher Demand, Lower Supply
The sudden influx of people during the pandemic surely has increased the demand for properties in the state. It's great news as the state was one of those places losing its population in 2020.
But the state also has a lower supply of homes. Based on the law of supply and demand, when the available resources are low but the needs are high, prices will go up.
In fact, over the last few months, bidding wars have intensified and cash offers were a lot faster. Homebuyers have little time to think as properties often disappear as soon as they are on the listing. Several also have foregone inspections of homes.
3. Buying Season
While people buy homes anytime, the months between March and August are the most popular for house hunting. During this time, real estate agencies schedule more home tours. The weather is great to move around.
One also needs to remember that 2020 was all about being cooped up for a long time at home. In 2021, with vaccines and more manageable COVID cases in the state, more potential homebuyers can go out and see properties.
This isn't to say that New Jersey's seller's market won't change rapidly because it can. That's why if you're thinking of taking advantage of the market, you might want to do it now. As the cliché goes, strike while the iron is hot. Otherwise, the opportunity costs may be high.