Enhance your home's curb appeal by investing in landscaping and a plan to design an attractive, well-coordinated yard.
Incorporate plants with different colors and textures to create a balanced aesthetic that stands out from the competition.
Upgrade your front door with materials, styles, and colors that complement your home's exterior.
Refresh your home with a new paint job or updated exterior lighting to make it look modern and inviting.
Create an outdoor living space to expand your usable square footage and provide a comfortable area for entertaining guests.
When it comes to selling your home, the exterior of your property is the first thing potential buyers will see, and it sets the tone for their entire experience. That's why it's critical to prioritize curb appeal when preparing to sell your home. A well-maintained and visually appealing exterior adds value to your property and can make a lasting impression on buyers that will leave them eager to see more.
In today's competitive real estate market, it's more important than ever to make your home stand out from the rest, and a strong curb appeal is an excellent way to do just that. Investing time and effort into improving your home's exterior can set the stage for a successful sale and maximize your return on investment.
1. Enhance Your Landscaping
A beautiful landscape can add significant value to your property. Consider hiring a professional landscaping service to create an attractive and well-maintained yard. By working with the natural features of your property, you can design a landscape that enhances the beauty of your home and complements its architectural style; ardenbotanicalestate.com is an excellent resource for homeowners looking for landscaping ideas and inspiration.
Start with a Plan
Before you start planting, it's crucial to have a plan in place. Determine your goals and budget, and then work with a landscaper or garden designer to create a plan that fits your needs. This will help ensure your landscaping efforts are well-coordinated and produce the desired results.
Keep It Simple
A simple landscape design can be just as effective as an elaborate one. Keep your design simple by using a limited number of plants and repeating them throughout your yard. This will create a cohesive look that is both attractive and easy to maintain.
Add Color and Texture
Incorporating plants with different textures and colors can add interest to your landscape. Choose plants that complement your home's exterior and each other. Use a mix of foliage, flowers, and other features to create a balanced and visually appealing design.
Keep Up with Maintenance
Once you've created a beautiful landscape, it's essential to maintain it. Regular pruning, watering, and fertilizing can help keep your plants healthy and vibrant. In addition, keeping your lawn mowed and free of debris can make a big difference in the overall appearance of your yard.
2. Upgrade Your Front Door
Your front door plays a crucial role in creating a welcoming and inviting atmosphere for potential buyers. It serves as the entry point and the first impression of your home. As such, it's essential to ensure that your front door stands out and enhances the overall appearance of your home.
When choosing a new front door, consider the materials, style, and color best suit your home's design. A classic wooden door with decorative hardware may be the perfect fit if you have a traditional-style home. For a more modern home, a sleek and contemporary door in a bold color can create an eye-catching focal point.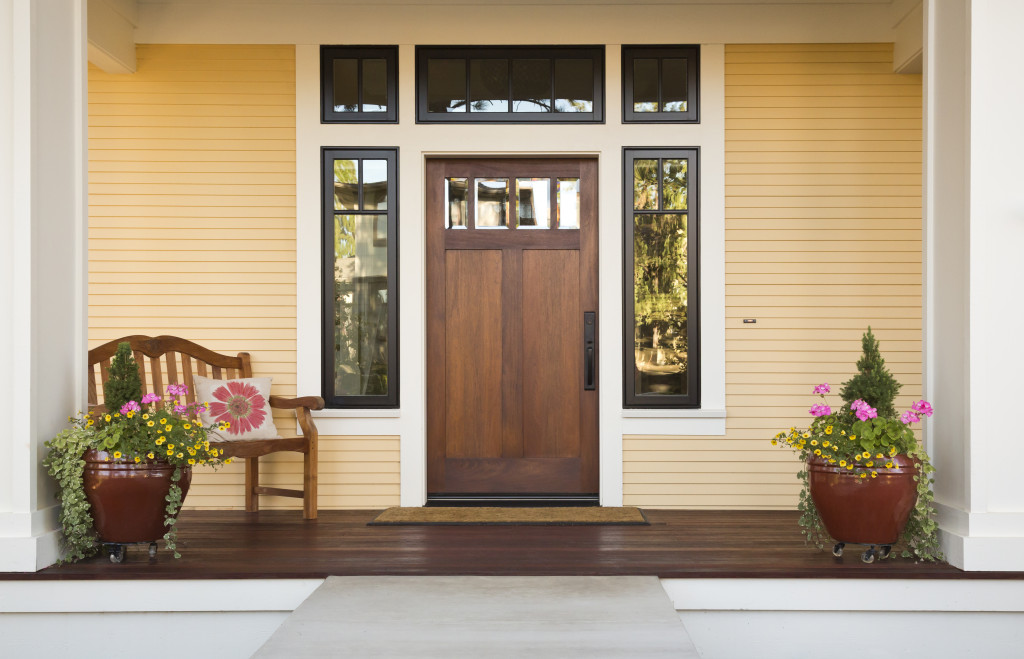 3. Refresh Your Exterior
A new paint job can do wonders if you want to give your home's exterior a facelift. A fresh coat of paint can invigorate an aging facade, making it look refreshed and modern. Another way to enhance your home's exterior is to add new exterior lighting. Properly placed lighting can highlight architectural features, improve safety and security, and create an inviting atmosphere for visitors. Consider installing fixtures that complement the style and architecture of your home, and make sure they are appropriately sized for the space.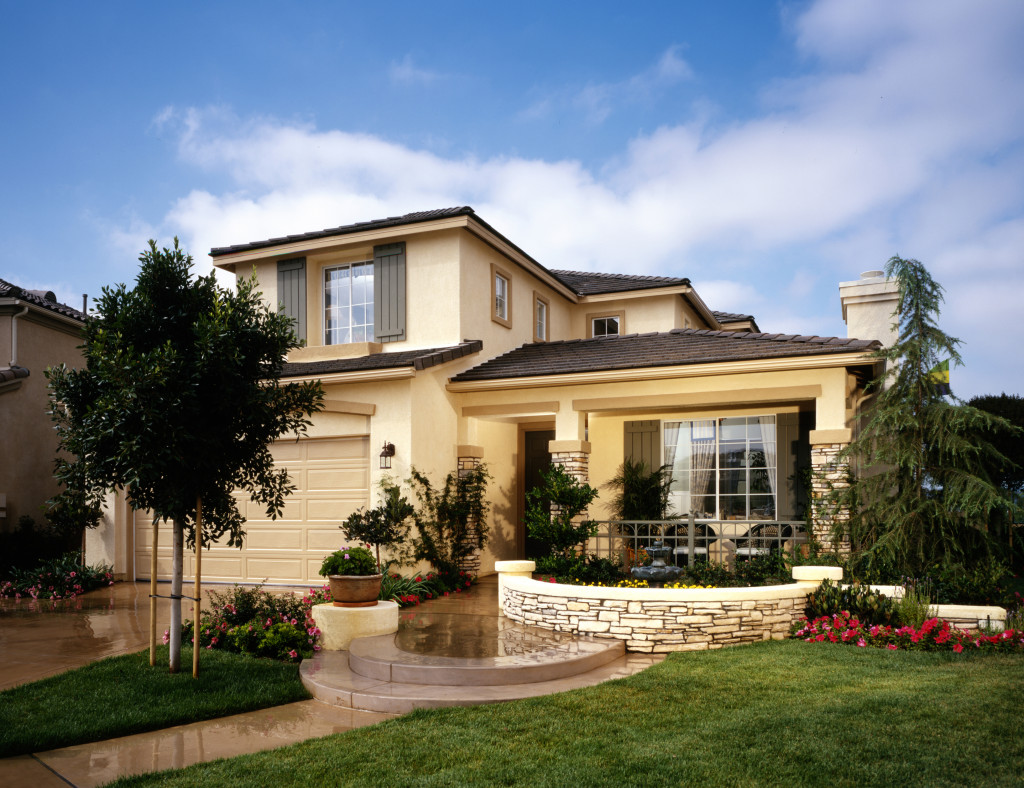 4. Install Window Boxes or Shutters
Installing window boxes or shutters is a simple yet effective way to add a touch of charm and personality to your home's exterior. Not only do they improve the aesthetic appeal of your home, but they can also provide practical benefits such as increased privacy and protection from the sun.
If you have a smaller home, window boxes can make it appear larger and more inviting. They can also add a pop of color and texture to your home's exterior, particularly if you choose plants or flowers in bloom.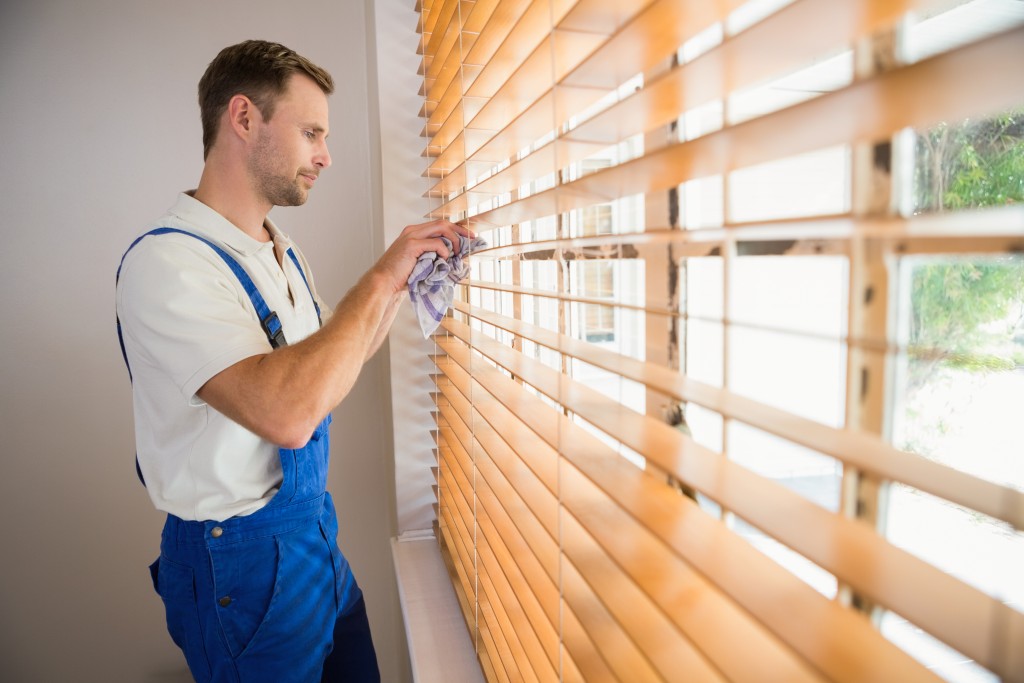 5. Add Outdoor Living Space
Creating a pleasant and inviting outdoor living space can be a significant selling point for potential buyers. Consider adding a patio or deck, outdoor furniture, and other features to create a functional and attractive space. Adding an outdoor living space can expand your home's usable square footage and provide a perfect spot for entertaining guests or enjoying a quiet evening with family.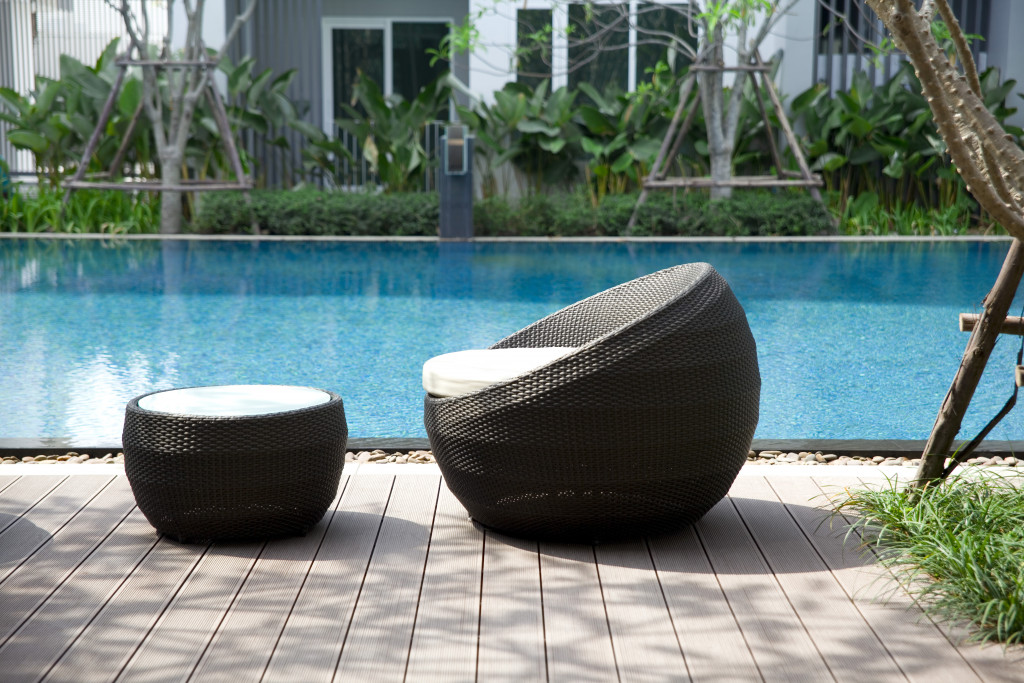 Improving your home's curb appeal can significantly add value to your property and make it stand out from the competition. From enhancing your landscaping to adding outdoor living space, there are many ways you can increase the visual appeal of your home and create an inviting atmosphere for potential buyers. With diligent planning and attention to detail, you can boost your property's value while creating a beautiful exterior that will leave lasting impressions on visitors.