Real estate provides high ROI, with property values and rental demand increasing.
Prospective investors must educate themselves, research neighborhoods and financing options, and identify an investment strategy.
Working with real estate agents and attorneys is crucial for successful investing.
Improving property value through renovations and holding onto the real estate for the long term can maximize ROI.
Entering the real estate industry can be highly profitable if done correctly. Statistics show that real estate has consistently provided investors with one of the highest returns on investment (ROI) among various asset classes.
The median existing-home price for all housing types in 2022 was $356,700, up 14.9% from last year. This indicates that property values continue to increase, providing opportunities for investors to realize capital gains.
The rental market has also remained strong, with the average apartment rent in the US reaching $1,244, up 11.4% compared to the previous year, according to Yardi Matrix. This indicates demand for rental properties, which can result in consistent passive income for investors.
However, entering the real estate business can be a daunting task. Prospective investors must be mindful of various rules and regulations, legal issues, financing options, taxes, and other factors affecting their ROI. Here are a few tips to help you get started:
Educate Yourself in Real Estate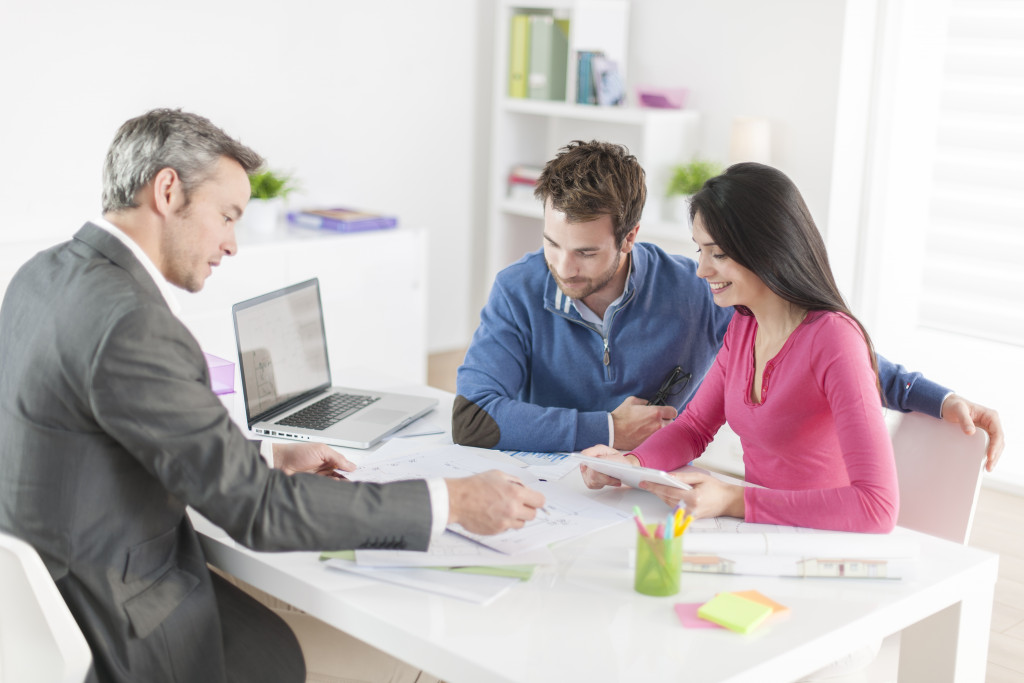 Education is one of the most crucial aspects of entering the real estate industry. Gaining knowledge and insights into the legal nuances, financing options, and other factors that could affect your ROI is vital.
Fortunately, many resources are available to help prospective investors understand the industry better. For instance, there are various online and offline educational programs and courses. Many universities and colleges offer real estate school and other business programs devoted to real estate, with a specialized curriculum to provide the knowledge and skills necessary to succeed.
Furthermore, joining credible organizations such as the National Association of Realtors or local chapters can provide access to resources and knowledge from experienced individuals familiar with real estate investments. This lets you stay updated with the latest industry trends, regulations, and best practices, giving you an edge over your competition.
Finding Your First Options
Purchasing your first land is crucial when entering the real estate industry. It can set the tone for the rest of your investment journey, and a successful acquisition can provide a strong foundation for future investments. Here are some best practices to keep in mind when purchasing your first land:
Research the Neighborhood and Market
When investing in real estate, location is critical. A desirable location will attract potential buyers or renters, resulting in higher property values and consistent income. Before purchasing the land, research the neighborhood, amenities, and market trends. Consider factors such as school districts, crime rates, and proximity to public transport, shopping, and entertainment centers. These will all affect the property's value and the potential rental income.
Determine Your Financing Options
Real estate investments often require significant capital investments, and it's essential to consider how you will finance your purchase. Determine how much you can afford and explore financing options such as mortgages, loans, or partnerships. A contingency plan is also wise if the investment doesn't perform as expected.
Identify Your Investment Strategy
There are different ways to invest in real estate, and it's essential to identify what works best for you. For instance, you can buy and hold the property, rent it out, or flip it for quick profits. Each strategy has benefits and risks, and aligning your plan with your long-term goals is vital.
Work with Professionals
Real estate investing involves various legal, financial, and regulatory issues, and it's crucial to have an expert team guiding you through the process. Work with professionals such as real estate agents, attorneys, and accountants. They can offer invaluable advice, negotiate deals on your behalf, provide legal insights, and ensure you comply with the relevant regulations.
Invest in the Real Estate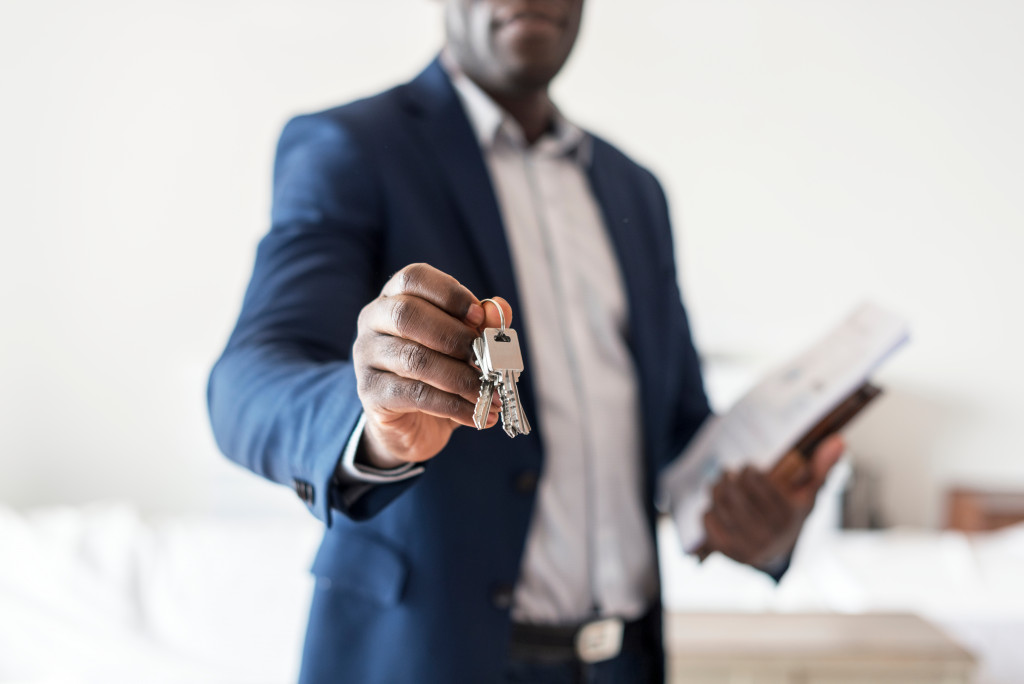 Once you have your educational and financial plans, it's time to take the plunge and invest in residential land for sale. Ensure you have done your due diligence on the property before investing, which will help ensure a successful investment.
You can also start to make improvements to help you boost the value of your property, such as landscaping and interior renovations. This will help you increase the appeal of your property and attract more buyers or renters.
However, real estate is more of a long-term game. You can hold on to the property and wait for the right time to sell or rent it. This will give you more time to ensure your investment yields the desired returns.
Final Thoughts
Entering the real estate industry requires much planning and preparation, but if done correctly, it can provide one of the highest returns on investments available today. Educate yourself, purchase land carefully, determine appropriate financing options, identify your investment strategy, and work with professionals when needed. These steps will help you maximize your ROI and succeed in real estate investing.