House hunting can be very exciting for those purchasing their first home. But with a large investment like properties, it's important to take note of even the smallest details because this can be the difference between paying for extra costs or not being able to enjoy living in your home. Here are some tips to watch out for when house hunting.
Determine Where You Want to Live First
With many types of residential properties across the United States, it can be difficult to create a shortlist of places you want to start looking. A good way to trim your list is to narrow your options to only certain cities or areas.
This can be done in different ways. If you're a young professional who wants to live close to work, look at areas walking distance to your city's business district or at least less than a 30 minute drive or commute. If you're a parent planning on sending your kids to a good public school, check out websites which show public school performance like GreatSchools.org and then limit your selection to that school district.
Your home's location can determine a lot of factors in you and your family's life. So, consider what kind of neighborhood you want to live in or how far you want to be from work and all the other essential commercial sites in the area.
Ask Questions Your Real Estate Agent Won't Disclose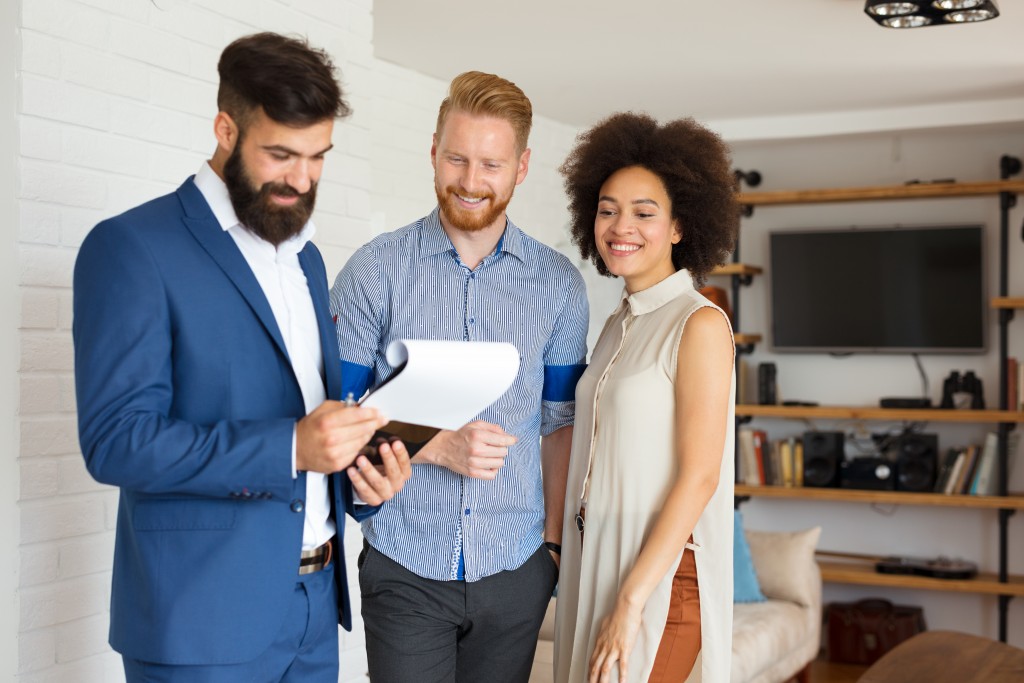 For a good first impression, everyone puts their best foot forward. When it comes to houses, however, that may mean not mentioning certain flaws that real estate agents aren't legally obligated to disclose. Real estate laws vary between states, so while some states require real estate agents to perform full disclosure on certain matters, others don't have to. Under federal law, the seller or real estate agent has to tell you:
If the house has termites, pests, or mold issues;
If there may be lead-based paint used in the property (if the property was built before 1978);
Structural defects that make your house unsafe;
Sewer and plumbing issues;
If you're the house is in a flood-prone area or is near or prone to earthquakes;
If there is a criminal or sex offender in the neighborhood;
If there was a death due to violent crime on the property;
Everything else varies by state. So, if you don't want to go in blind, it's best to ask these questions to know all the facts. Some facts not all states require real estate agents to disclose are:
If there was a suicide or fatal accident not due to violent crime (In Texas, this does not have to be disclosed. In Georgia, real estate agents aren't required to disclose homicide or suicide unless they're asked);
If there was a death on the property due to the property's condition (e.g. a child who drowned in the pool because it did not have safety fences even if fences were installed afterwards);
If there was a natural death (e.g. heart attack, stroke – no states require full disclosure for natural deaths);
If there are other nuisances from outside the property that can disturb the neighbors (e.g. nearby landfills, airports, shooting ranges, and farms);
If you're a superstitious person or are just uncomfortable with the idea that you're living in a house where someone died regardless of the circumstances that led to their death, it's best to ask your real estate agent directly.
Check on Your Neighbors
Living with polite and friendly neighbors is ideal, but there are times that that perfect home in the real estate market comes with a rude and nosy neighbor. While they may seem like a nuisance for everyday living, if you're thinking about selling your home in the future or renting it out, they can really drive down your prices.
A neighbor with annoying pets, unkempt yards, and a home that exudes an unpleasant odor can actually reduce the value of your home. One bad neighbor a few houses away won't significantly drop your house's value, but the closer that bad neighbor is to your home (or worse – if you have multiple bad neighbors) the bigger the impact they have on your home and the entire neighborhood's value.
There might be a good reason for your neighbor not keeping up their house. But if it affects your property's value when you sell or you are just disturbed by it, you can report it to your local homeowners association and they can handle the matter for you.
There are other ways a neighbor can bother you. A stud found that if your home is 300 to 500 feet away from a foreclosed home, your property value can drop as much as 1.3%, and even more if that foreclosed home is in a poor state. And if your neighbor is a criminal or a sex offender, your home's value can drop 10%. You can check the FBI's sex offender registry websites to see if there are any recorded offenders in the area, but note that the person selling the house is legally obligated under Megan's Law to disclose this.
Hidden Costs
Just because a listing says a house costs $50,000, don't expect that you'll only be paying $50,000. There are a lot of hidden costs to buying a house: property taxes, move-in fees, real estate agent fees, insurance fees, renovations, HOA fees, and other costs.
If you're paying everything out of your own pocket, make sure you have at least 20 to 30% or more of the house's cost to pay for the additional expenses. You may also need to have more to pay for more elaborate renovations.
Open Houses > Virtual Tours
The future is digital, but that doesn't mean you should replace open houses with virtual tours just yet. Photos and virtual tours can't offer you the same experiences of house hunting and open houses. It's difficult for sellers to fake reality and make their homes look better than it is. In photos, it can look light and airy, but when you get there, there's very little natural light and it's a lot more cramped than it looked in the photos.
Spending time visiting houses can give you a feel of the neighborhood and the house that virtual tours can't. You can assess the flow of the house layout, check out the basement, and even perform the smallest check on the tiniest details that can make or break the deal.
Buying your first home can be exciting and an emotional time. But remember that your home will be a huge investment, one that you'll want to live in for the long run, so do your research and be careful when making your decision.