Small countries aren't defined by their small land areas. They can offer great experiences bigger countries can't provide. Plus, their population is much thinner, creating a more relaxing environment. With fewer people around, there're more opportunities to get closer to nature.
If you want to raise a family in such a place, a few small countries should be on your list. They're good options for retirement, too. When you age, the glamour of sprawling cities will lose its allure. Even if you're healthy and able, you'll start to long for a more uncomplicated but more straightforward place to live.
However, it's not necessarily cheap to move into a small country. Like the U.S., U.K., or Japan, small countries have high standards for everyday living, too. But of course, some of them are more affordable but no less comfortable. So without further ado, here are the best small countries to move into:
1. Monaco
If income permits, consider living in Monte Carlo, Monaco. Properties near the Square of Gold and Place Du Casino are particularly luxurious. In fact, Monaco itself is one of the most expensive places in the world, but living here makes every penny worth it.
Estate agents will help you find the home that suits your budget and lifestyle most. But to give you an idea of the costs, most homes in Monaco are at least €1 million. Cheaper homes typically require significant repairs. Bigger, first-class homes could cost as high as €300 million.
Prices drop considerably outside Monte Carlo ad Place Du Casino. You may be able to find an affordable home within the industrial district. Check Fontvieille out with your agent.
If you prefer to live in Monte Carlo, the cheapest residential properties over there are studio apartments. It can be ideal if you're young; you can save up until you can afford a bigger home. By the time you retire, you'd probably be dwelling in a high-end abode with harbour views.
Despite Monaco's home prices, though, it's still an attractive country for foreigners. It's easy to buy a home here; sign a contract, then have the notary transfer the deed. Once you sign the contract, you'll make a 10% down payment. You'll get the go signal to move in soon after that.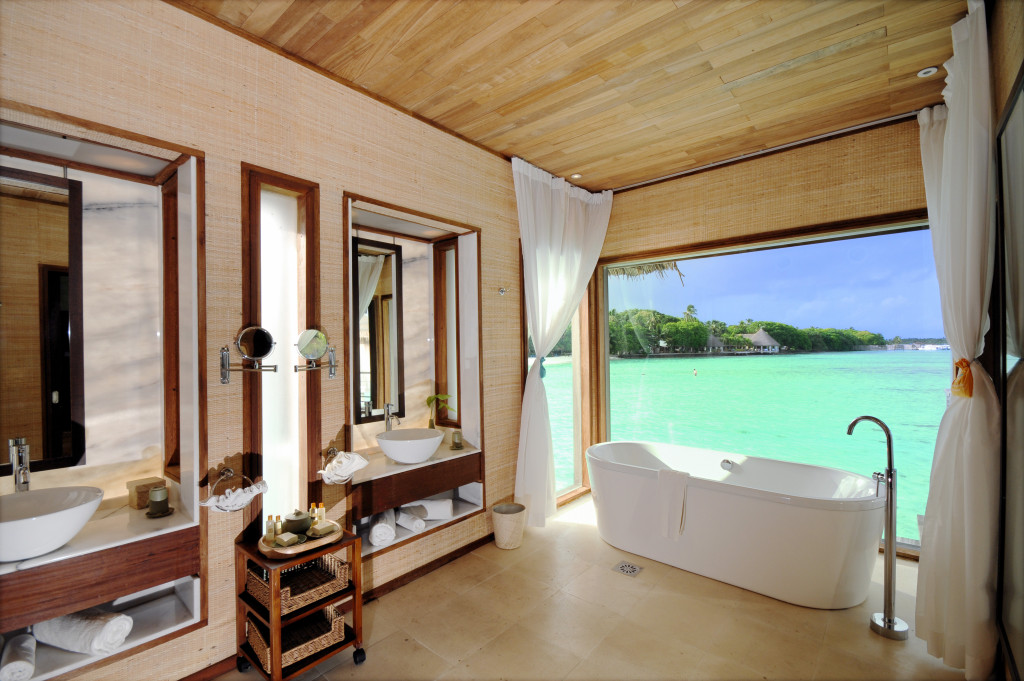 2. The Maldives
The Maldives has more to offer than white sand beaches. However, while it's an excellent place to live in, note that the Maldives is strictly a Muslim country. As such, Islam is the only religion that is allowed to be practised openly in the country.
But there are many foreigners from different religious backgrounds living in the Maldives. South Asians make up most of them. If you're from another region, though, you don't have to worry about being unwelcome. The Maldives has become popular among ex-pats who want to work and live abroad. They can enjoy the country's pristine beaches during their free time, and there, they're also free from the local dress codes.
Most ex-pats prefer to rent in the Maldives than to buy. Hence, this country might be more suitable for young ex-pats than retirees. In the capital, Male, you can rent a one-bedroom apartment for €600 or a three-bedroom one for €1,300. Prices are cheaper outside the capital. A one-bedroom apartment can only cost €500 to rent, and a three-bedroom one can cost just €1,500.
3. Luxembourg
Almost half of Luxembourg's population are foreigners. This is an ideal country to retire in, with its scenic, fairy tale views. But single people and young families will love it here, too. Luxembourg boasts a rich history of wars and victories. As such, its 50 ancient castles are still standing and open for tourists.
If you're an ex-pat, you'd most likely settle either in Oesling or Guttland. Wherever you end up, you'll experience a classic European city or country life. For retirees or foreigners planning to live here for the long term, the country's home prices may hurt your pockets a bit. Housing in Luxembourg is currently rising at an alarming rate. The average house in the city costs €1.35 million today. Prices go down in the countryside, but the national average sits at around $900,000.
Still, Luxembourg will offer hassle-free living. The low fuel costs can make up for the expensive housing. Its trains can also take you to Switzerland, Belgium, Germany, and France. You can have a luxurious European tour without the trouble of booking flight tickets.
Living in a small country can teach you lessons about appreciating the little things. Often, we're too busy trying to see the world outside of our own, and we don't realize that there are so many gems before us already. Of course, exploring a bigger world is essential, but you should appreciate what you've got first.