For years, real estate has been regarded as a safe investment, and for a good reason. As house prices have continued to rise in many parts of the country, investing in real estate has become increasingly popular. In fact, the median home sales price in the United States is $428,700, according to the St. Louis Fed. That's a rise of $58,900 over last year.
It takes time to buy an investment property. You'll need to invest in market research and understand how to use financial formulas to estimate a rental property's potential performance. However, if you're thinking of getting into the real estate game, there are a few things you'll need to keep in mind as you look for your first property.
Get pre-approved for a mortgage
Not being pre-approved for a mortgage can cost you time and money. If you're not pre-approved for a mortgage, you may find that the home you want is already sold by the time you're able to get approved. One of the most important things you'll need to do before buying an investment property is to get pre-approved for a mortgage. This will give you an idea of how much money you can borrow and help you narrow your search to properties in your price range.
It's also critical to talk with your lender about the loan that works best for you. For example, an adjustable-rate mortgage (ARM) may start with a lower interest rate than a fixed-rate mortgage. Still, the rate could increase after a few years. This could make your monthly payments more expensive and put you at risk of defaulting on your loan if you cannot make the higher payments.
Find a good agent
You may miss out on crucial opportunities if you're not working with a real estate agent. An agent can help you find the best properties that fit your budget and investment goals. They should be familiar with the area in which you're looking to buy and be able to provide you with information on the local market, such as recent sales prices and trends.
A good estate agent can help you understand the buying process and connect you with reputable lenders and insurance providers. When looking for an investment property, it's important to find an agent who has experience working with investors and understands your goals.
Research different neighborhoods
If you don't research different neighborhoods when looking for your investment, you may end up buying a property in a neighborhood that's not ideal. For example, suppose you're looking for a rental property. In that case, you may want to consider neighborhoods with a high rent demand. Or, if you're looking for a property to flip, you may want to find an area with many fixer-upper homes.
Regardless of what type of property you're looking for, it's essential to research the neighborhoods that interest you. Look at crime rates, average income levels, and the quality of schools in the area. You should also consider the commute downtown and other amenities that could make the neighborhood more or less appealing to renters or buyers. Doing your research ahead of time will avoid making a mistake that could cost you money in the long run.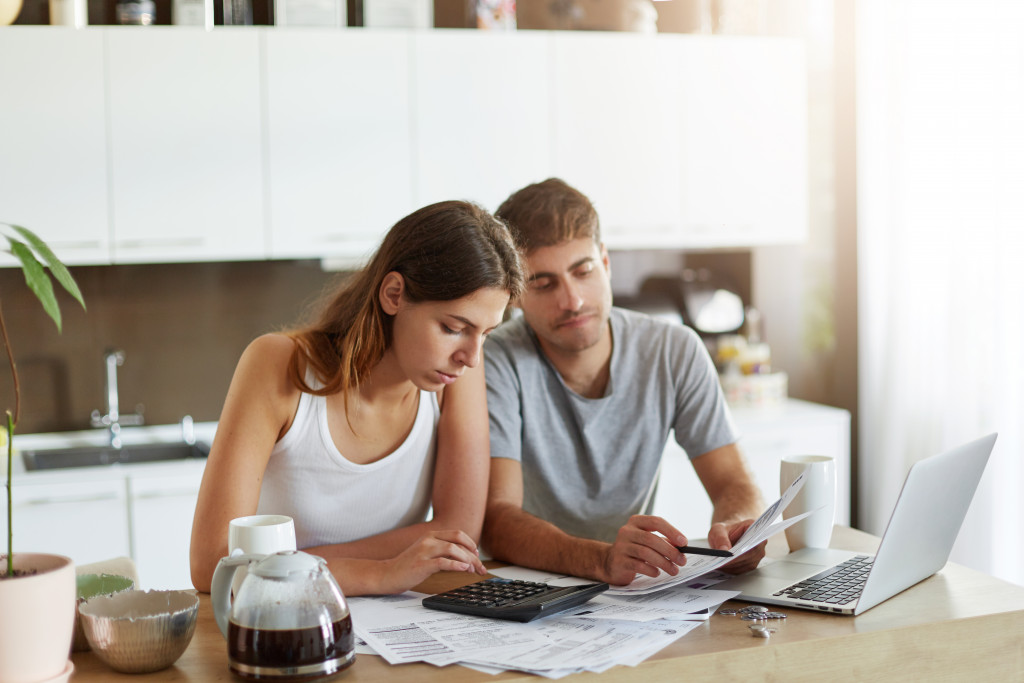 Understand the buying process
If you don't understand the buying process, you may pay more for a property than you should. For example, you may not know that you need to hire a real estate lawyer to help you with the purchase. This could lead to you paying too much for a property or signing a contract that's not in your best interest.
The buying process for an investment property differs from the process for a primary residence. For one, you'll likely be working with a real estate agent specializing in investment properties. You'll also need to be aware of the different financing options that are available to you. And finally, you'll need to be prepared for closing costs and other fees associated with the purchase.
Get insurance
Once you've bought your investment property, it's essential to get it insured. Those who don't may find themselves facing expensive repairs if the property is damaged. This will protect you from any damage that may occur, such as a fire or a flood. It's also important to get liability insurance if someone is injured on the property.
You may also want to consider getting rental insurance if you plan to rent out the property. This will protect you from any damage that may occur to the property while it's being rented. Insurance is one of the most important things to remember when investing in real estate. Without insurance, you could risk losing your investment if something goes wrong.
To conclude
Real estate may be a good investment, and it can generate steady revenue and accumulate wealth. But for newbies, it's important to remember these few things before getting started. Remember that your expectations should always be realistic, and do your homework and research before making any decisions.