While a rooflight might seem like a fairly simple purchase, there are actually a lot of factors to consider before making your final decision. In this blog post, we'll run through a few of the most important things to keep in mind when choosing a rooflight for your home. By the time you're finished reading, you'll know exactly what to look for—and what to avoid—when selecting a rooflight for your home.
Size and Location Matters
The first thing to consider when choosing a rooflight is the size and location of the window. It's important to make sure that the window is not too large or small for the space—you don't want it to look out of proportion. In addition, think about where the window will be located in relation to the rest of the house.
If it's going in a bathroom, you might want to choose a slimmer, more minimalist design so as not to overwhelm the space; if it's going in a kitchen, on the other hand, you might want something that will let in more light and provide better ventilation.
Functionality is Key
Another important factor to consider is functionality. Do you want your window to open? If so, how? There are several types of opening mechanisms available, from manual crank-openers to electric motors. There is also the option of hinged or sliding windows.
Hinged rooflights open using a chain that is actuated by a switch mounted on the wall, while slide-opening rooflights are opened with remote control. You can choose to either fully or partially open slides. Depending on how you want to use the window, select the appropriate opening mechanism.
In the event of a fire, some rooflights are constructed to open automatically, allowing for emergency egress. If this is something you're looking for, make sure to check for one with that feature. You'll also want to think about how often you'll be opening and shutting the window; if it's going to be used frequently, you might want to go with a sturdier, more durable option.
Think About Aesthetics, Too
Of course, you also want your rooflight to look good! Fortunately, there are tons of different styles and designs available on the market today. From traditional skylights to more modern choices like lantern roofs, there's sure to be an option that fits both your functional needs and your personal aesthetic preferences.
The two most popular rooflights are flat and pitched. Pitched rooflights, the more traditional style, are often found in older homes. They're commonly made of glass or clear plastic and sit level with the roof. To open this type of rooftop window, you'll typically need to use a chain or crank manually. If the angle is between 15°-90°, then it likely requires a pitched roof.
Flat rooflights, on the other hand, are more popular in contemporary homes. They're usually made of metal or fibre-reinforced plastic, and sit slightly above the roofline. Many flat rooflights come with integrated solar blinds, which can help to regulate the amount of light that comes in—a great option if you live in a sunny climate!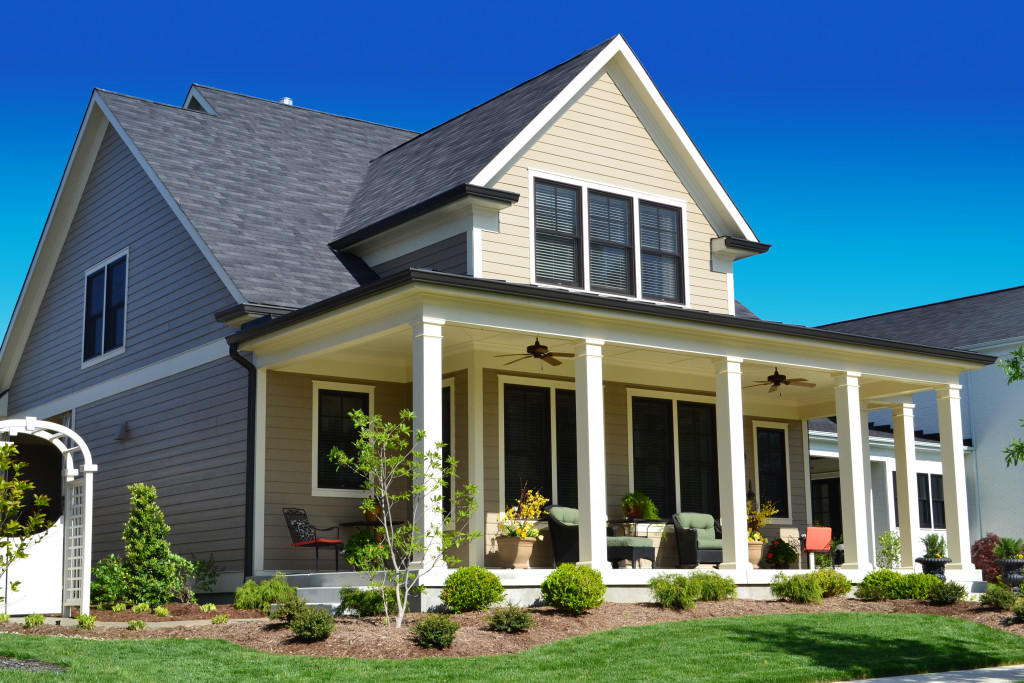 Consider Your Budget
Last but not least, you'll need to think about your budget. Rooflights can range in price from a few hundred pounds to several thousand, depending on the size, style, and functionality you're looking for. It's important to set a realistic budget before beginning your search so that you don't get overwhelmed by the different options.
When you're ready to install rooflights for your house, think about whether they will improve the overall value of your property and if they would address any issues with stuffy, cold or dark rooms. One of the biggest benefits of skylights is that they allow natural light into your area. Solar heat comes along with that light. Rooflights can help you save money on energy in the long run. Be careful when making your ultimate selection!
Conclusion
Choosing the right rooflight for your home doesn't have to be difficult—but it is important to take some time to consider all of your options before making a purchase. Rooflights are a great way to let natural light into your home, and they can also help you save on energy costs in the long run. There are several types of rooflights available on the market today, so it's important to consider your needs and budget before making a purchase. We've outlined some factors to keep in mind when choosing a rooflight for your home, so be sure to read our guide before making a decision!